! Copyright - Martin Dodge, 1997-2004, m.dodge@NOSPAMMYucl.ac.uk, http://www.cybergeography.org/ >

Even more ...

Maps of Internet Service Provider (ISP)
and Internet Backbone Networks (page 2)
In this page of the Atlas we present a sample of some of the best network topology maps created by Internet Service Providers (ISPs) and Internet backbone operators. The maps are often created for promotional purposes to demonstrate the large bandwidth and good connections available.

The USA
The backbone network of Qwest for the Northeast of the USA and below the whole country.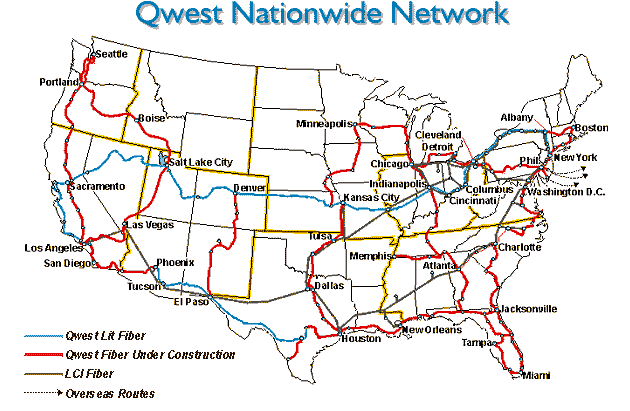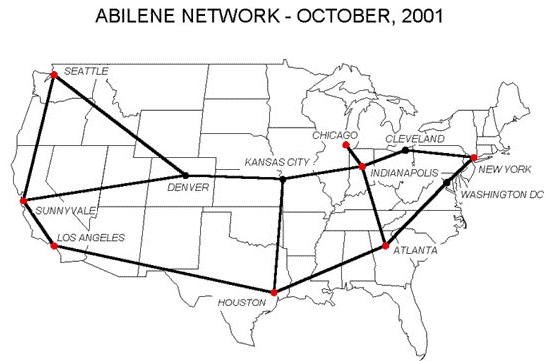 The map above is the Abilene network part of the Internet2 project linking major US universities with a very fast, high-capacity network.
| | |
| --- | --- |
| | The MichNet backbone in July 1997. MichNet is a regional network serving the Michigan area of the USA and operated by Merit Network Inc. |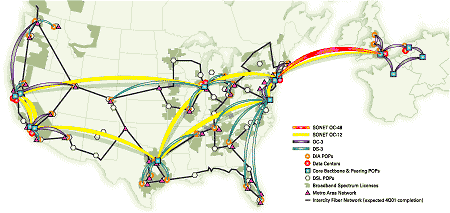 The backbone IP
network
of XO Communications from summer 2001.


Network maps for the South American region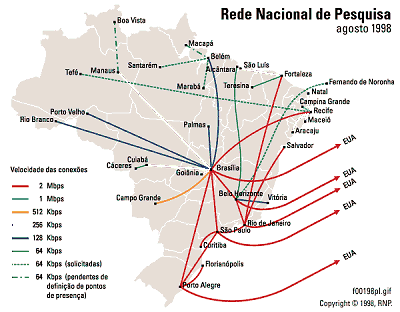 Some network maps for the Asian region
A topology map of the Internet Initiative Japan (IIJ) backbone, the largest data network in Japan.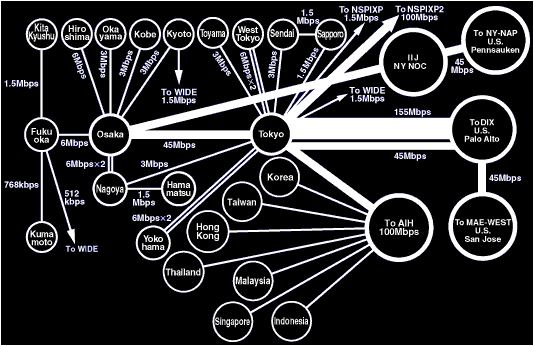 China's Education and Research Network backbone CERNET.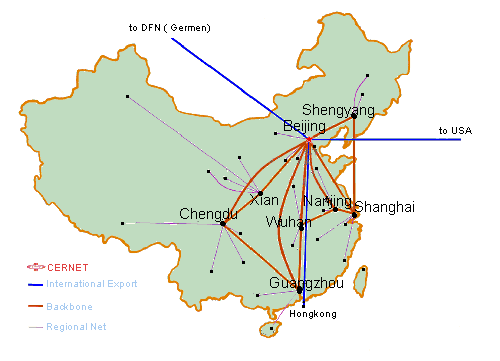 Global Internet networks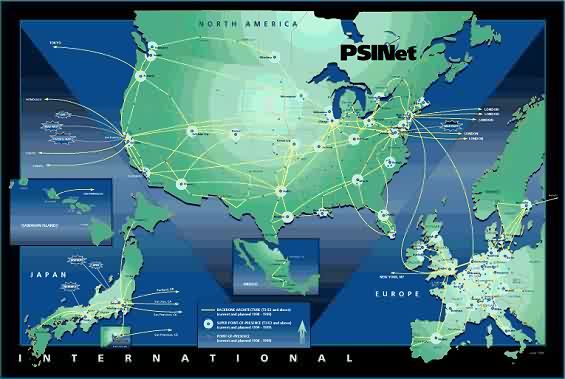 PSINet's global Internet backbone network from March 1999.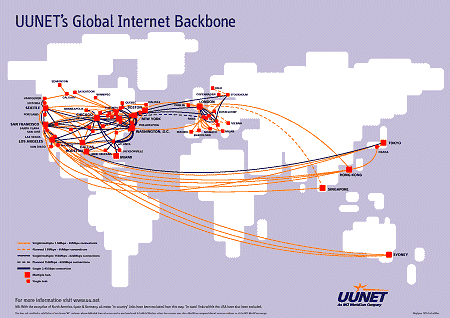 UUNET's global Internet backbone network is one of the largest and complex. The map above shows the extent of the network from June 1999 and the one below is from early 1998. (See their web site for the latest map)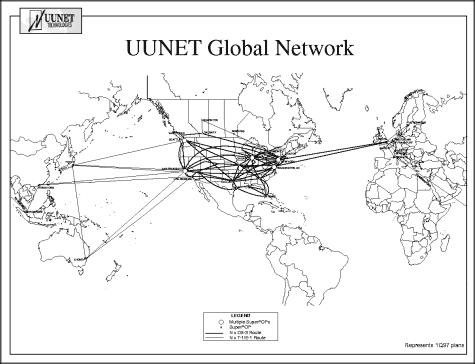 Thanks to Russ Haynal's ISP Page for helping to locate some of the maps shown here.
It should be noted that in the rapidly changing commercial Internet, the backbone maps shown here may not necessarily match the current infrastructure. Please consult the companies website for the most up to date maps and information on their networks.

(© Copyright - Martin Dodge, 2004)
<! Copyright - Martin Dodge, 1997-2004, m.dodge@NOSPAMMYucl.ac.uk, http://www.cybergeography.org/ >