North British Semigroups and Applications Network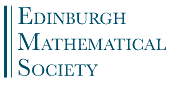 NBSAN is a network of researchers in Scotland and Northern England with interests in semigroup theory and its applications. It is funded chiefly by grants from the London Mathematical Society and Edinburgh Mathematical Society, and organises 2-3 meetings per year in different locations around the region. The main participant universities are East Anglia, Heriot-Watt, Manchester, St Andrews and York, but our activities are open to all interested researchers. Attendance at all meetings is free. We especially welcome graduate students.
To enquire about the network, or to join the mailing list, please contact the central coordinator Mark Kambites. For enquiries about individual meetings, please contact the relevant local organiser as described below.
Next Meeting
The next meeting will be held in Manchester on Friday 12th July 2019. Speakers provisionally include Bakh Khoussainov and Nora Szakacs. Further details will be available here shortly.
Some funds are available to assist with the attendance costs of UK-based graduate students; if you wish to apply for this funding then please contact Mark Kambites with an estimate of your expenses.
Future Meetings
To receive announcements about future meetings, please email
Mark Kambites
and request to be added to the NBSAN mailing list.
Other forthcoming (non-NBSAN) events which might be of interest include....
Past Meetings
For the archive of information about past meetings look here.