Contacting Mark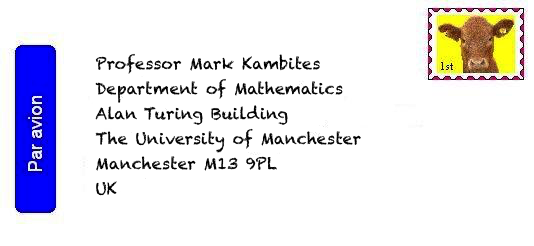 For students during termtime, the easiest way to contact me is usually to come to my office hour. My office hour in Semester 1 of 2019-20 is generally 2:30-3:30 on Thursdays during teaching weeks. However, I am away on Thursday Week 4 (17th October) so my office hour that week will be on Friday 18th October from 2:30-3:30. My office is room 2.137 in the Alan Turing Building.
Before emailing me please note that....
....course materials for MATH10202 Linear Algebra are available here.
....enquiries about specific NBSAN meetings should be sent to the relevant local organiser. I am happy to receive general enquiries about the network.
....I am no longer Head of Pure Mathematics; this is role now held by Charles Eaton.
....unfortunately I cannot provide personal help with learning mathematics for non-Manchester students.
....I do not supervise internships and I cannot respond to generic requests for jobs or PhD places which look like they are mass-mailed. Personalised mail from people specifically interested in working with me is extremely welcome.
....the University uses strong spam filtering which can mistakenly block genuine mail. Please send from an academic address where possible, and if you don't get a reply consider the possibility that your message didn't reach me. Manchester students should always email staff from their University accounts.
For everything else, please feel free to email....



....or you can send old-fashioned mail to the address on the right.
Visiting Manchester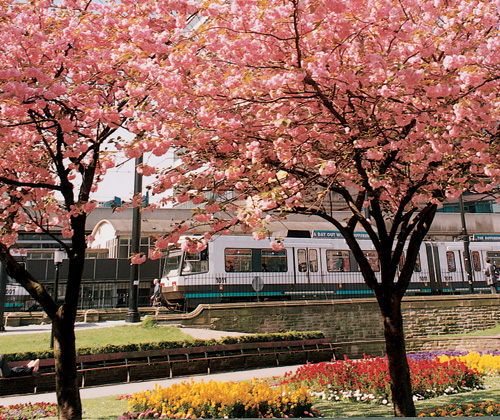 I'm always happy to talk to researchers with similar (or complementary!) interests, so feel free to drop me a line and suggest a visit to Manchester. If your research is likely to be of broad interest to people here then I may also be able to arrange an invitation to give a seminar talk. I have a page of useful information for visitors to Manchester.