2

Employers

We work with a wide range of employers from the smallest bedroom startup to the worlds largest multi-national corporations, and are always looking for more organisations that can offer our students a stimulating working environment. According to highfliers.co.uk, the University of Manchester is the most targeted University in the UK by the Times Top 100 Graduate Employers. (Birchall 2020a, 2021, 2020b, 2019) We can still do better, for example by engaging with a more diverse group of employers, especially those in Manchester and the Northern Powerhouse, see git.io/manc. (Hull 2020b; Davis 2014a, 2014b; Ovenden 2019; Wainwright 2019)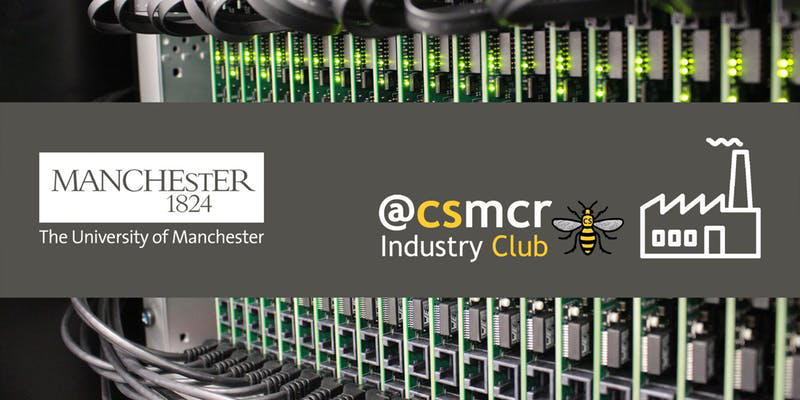 2.1

Recruiting students

If you are recruiting computer scientists and software engineers as a summer interns, placement students or as graduates please get in touch with me or Mabel Yau (careers and placements officer). We typically have around 250 undergraduate students graduating annually, alongside a smaller number of Masters and PhD students. The entry tariff of our students (A* A* A* including mathematics) is comparable to other leading Computer Science (CS) departments in Russell Group universities as shown in the table below.

If you are looking to recruit science and engineering students from other disciplines like Physics, Maths, Chemistry, Mechnical, Aerospace & Civil Engineering (MACE), Materials Science and Electrical & Electronic Engineering (EEE) you should talk to:
2.2

Careers fairs

Our annual Computer Science careers fair is held in the Kilburn building in autumn, we typically have around 30 employers exhibiting over two days. As space is limited, we are always over-subscribed and are not able to accommodate every employer that our students will be interested in. We give priority to employers that offer internships, placements and graduate roles and have contributed to our community through the activities described on this page. The central careers service also organises:
the big careers fair every autumn, see the events
a smaller careers fair in May
hundreds of other employer events on campus during term time (Birchall 2020b)
2.3

Drop-in sessions

If you aren't willing or able to exhibit at careers fairs, we also run ad-hoc drop-in sessions where employers can come in and set up a stand in the foyer to talk to computer science students informally on their way to and from lectures. These usually happen during lunch in term time. If you're interested in exhibiting at either of these events, please contact the careers and placements officer Mabel Yau.
2.4

Industry Club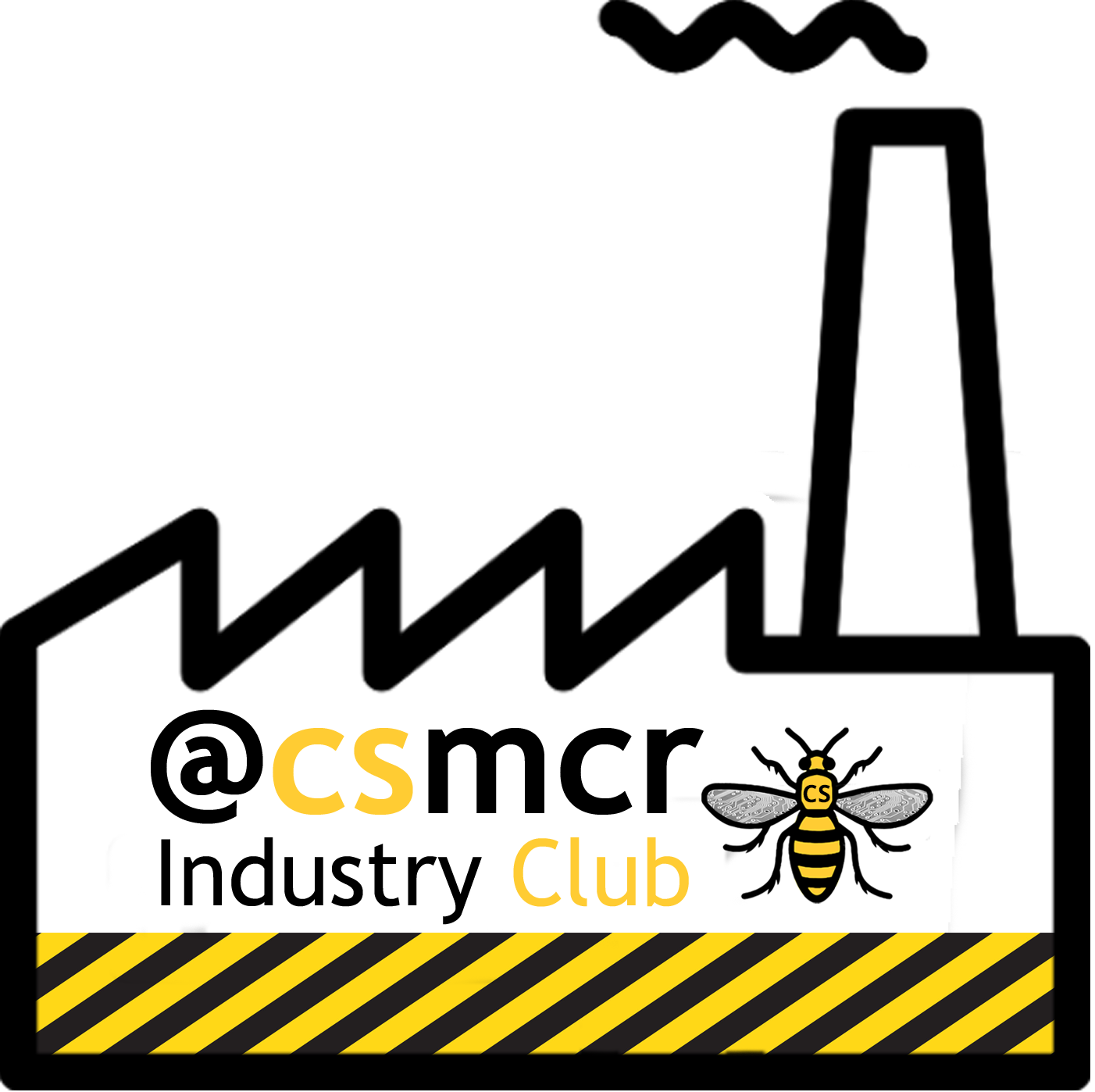 All employers are welcome to join our industry club mailing list by sending an email to listserv@listserv.manchester.ac.uk with the the text subscribe cs-industryclub yourfirstname yoursecondname in the body of the email message. The industry club is part of our wider business engagement activities.
The mailing list is low-traffic, typically two to three updates per year and an invitation to our annual industry club meeting. We promise not to spam you or sell your email details on to third parties.
2.6

Co-supervised projects

If you would like to co-supervise a project student in collaboration with an academic member of staff, there are several options. The best option depends on the domain, level and duration of the project:
Bachelors projects: these are completed in the final year of a Bachelors degree and last for six months, starting in September and finishing in March. Projects are proposed (and offered to students) in March and start in September of the same year.
Masters projects: again these are six months in duration but start in March and finish in September. Projects are proposed (and offered to students) in the preceding November.
PhD projects: For industrially sponsored or co-supervised projects, speak to the research office at cs.manchester.ac.uk/research.
Knowledge Transfer Partnerships: We have a range of KTPs, speak to the research office for details
Impact Acceleration Accounts: We have a range of IAAs, speak to the research office for details
For Bachelors and Masters projects, you can contact academic members of staff directly, or speak to Tim Morris (final year project lead) or Caroline Jay, who leads our postgraduate taught (Masters) courses.
2.7

The Wednesday Waggle

During term time, we highlight events and vacancies for Computer Science students from a wide range of sources in a weekly newsletter called the Wednesday Waggle (waggle.cs.manchester.ac.uk) 🐝. This goes out to around ~1500 Bachelors and Masters Computer Science students in Manchester each week. If you have vacancies or events you would like our students to know about, you can advertise them at careerconnect.manchester.ac.uk, and let me know when they are live in the system, then I can highlight them to the weekly newsletter. Alternatively, point us to where they are advertised online, see advertising vacancies to students. It can help students find your needle in the jobs haystack.
2.8

Join the community

There is a thriving community of engineers and entrepreneurs in Manchester and across the North of England. One of the best ways to recruit engineers and scientists is to join and contribute to the community. Get involved in events, sponsor a hackathon, deliver a guest lecture, host your own event or become a software engineering mentor. Employers who engage early and often are much more likely to get something back. As an employer, you may also be interested in events run by:

If you're a startup new to employment, you may find the guide at gov.uk/employ-someone useful.
2.9

Buzzing!

At peak times, we can get very busy with many concurrent employer events on campus, see figure 2.2. Please be patient and persistent if we do not reply immediately. Unfortunately, we are not always able to respond to everyone because our students, staff and space are all finite resources. We give priority to employers that have already given their time and expertise to our community.
2.10

Employability

We are working hard to improve the employability of students because while having a Computer Science is necessary for some jobs, it is not sufficient. (Anonymous 2013; Shadbolt 2016; Fincher and Finlay 2016; Fincher, Finlay, and Davies 2017) Over the last decade we have been successful in more than doubling the number of our students going on year long placements in industry to around 100 per year, see figure 2.3. This is a win-win-win situation for:
Students: benefit from a broader education, and develop social and non-cognitive skills that can be challenging to teach and learn in a purely academic environment. This is known as the winning personality (Vries and Rentfrow 2016).
Employers: placements are a cost-effective way for employers to recruit (and retain) graduate talent
Universities: produce better graduates (Mandilaras 2004) with broader and deeper skills, who earn more and get better jobs (Vries and Rentfrow 2016). Well paid placements can also facilitate social mobility. (Wang and Crawford 2018)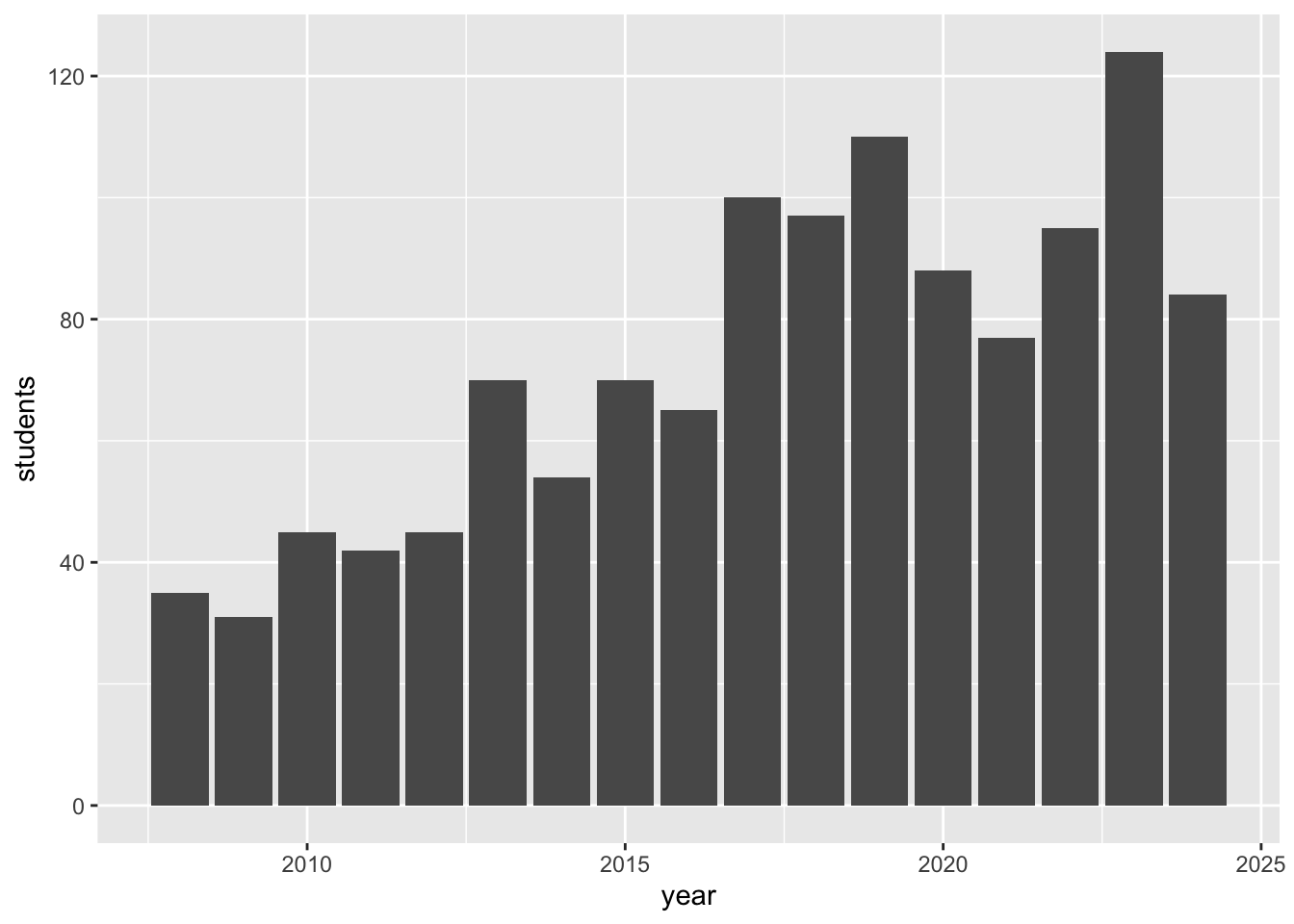 Previously our students have secured year long placements at a wide range of employers including Accenture, Agilent Technologies, Amazon, AND Digital, Apadmi, Arggo, ARM, Autodesk, AVL Powertrain, BAML, the BBC, Biorelate, BJSS, Bloomberg, BMW Mini, Bsquare Controls, BT, Cantarus, Celtra, CERN, Codethink, d3t, Elysian Systems, Feral Interactive, Fidelity, FiveAI, HMRC, IBM, Imagination Technologies, Intel, ISA Software, JP Morgan, Keysight Technologies, KPMG, Matillion, McAfee, Mentor Graphics, Monoprix, Morgan Stanley, NCC Group, Nokia, Nomura, Novacoast, Ocado, PA Consulting, PwC, Schlumberger, ServiceNow, Siemens, Soda Software, SteamaCo, The Hut Group, The Start Up Factory, Uber, Visa and Vodafone.
There's still more we can do to improve the employability of our graduates. If you'd like to help our graduates become more employable, get in touch.