Hello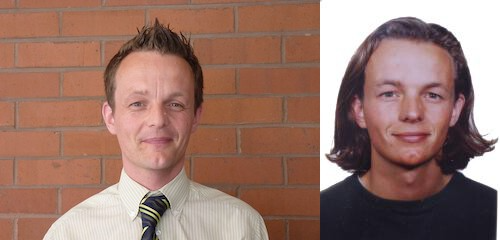 Hello and welcome to the Department of Computer Science at the University of Manchester. My name is Duncan and I'm a lecturer (≈ Assistant Professor) here with responsibility for managing our Industrial Experience (IE) program. I teach undergraduate & postgraduate students, supervise tutorials & projects while serving as industrial experience & employability tutor, departmental forum chair and a member of University senate. I'm interested improving teaching, learning and the student experience by:
Our elective industrial experience program has up to 100 students every year working in paid employment for the penultimate ("sandwich") year-in-industry of their undergraduate degrees. If you are an employer who would like to recruit a summer intern, placement student or graduate please get in touch.
Full stack teaching
Regardless of the age or the stage, I enjoy the challenges of teaching and have taught english, maths, science and engineering to primary & secondary school children, undergraduates & postgraduates. In 2011, I completed a Postgraduate Certificate in Education (PGCE) at the University of Bath and worked as a high school science teacher in co-educational comprehensive (non-selective) state schools in Swindon, Shaftesbury and Stockport before returning to higher education. I serve as a school governor on the governing board of a school in Greater Manchester. As well as teaching in the UK I have also taught in India, Japan and America too. 🇪🇺🇬🇧🇮🇳🇯🇵🇺🇸
What's the story?
What's the story, Jackanory? Born in Bath, Somerset and raised using a secret West Country recipe, my story is a mixture of Natural Science (Plant Sciences, BSc), Computer Science (MSc & PhD) and software engineering. Outside of academia, I've worked as a consultant and software developer for BBC Monitoring, the Ford Motor Company and the National Health Service (NHS). As an academic, I have been part of the e-Science lab, Apache Taverna and myGrid projects and completed a postdoc at the Manchester Institute of Biotechnology (MIB) on the Pathtext project. This was followed by a short stint as a software engineer of Chemical Entities of Biological Interest (ChEBI) at the European Bioinformatics Institute (EBI) in Cambridge, UK. 🧬👨‍🔬