A conference in celebration of the 60th Birthday of Bill Crawley-Boevey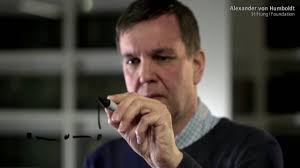 University of Manchester, 6-10th September 2021
In view of the COVID-19 pandemic, this conference has been postponed for one year, to the week 6-10th September 2021. There will, however, be a Colloquium, hosted by the ICMS: two online talks, 12:00-2:00 BST on Thursday 10th September 2020, followed by an opportunity to socialise online. Here is the link to the event and registration page.
The conference in 2021 be the 2021 London Mathematical Society Northern Regional Meeting and Conference.
Supported by the London Mathematical Society, by EPSRC Programme Grant EP/R034826/1, by the Alexander von Humboldt Foundation in the framework of an Alexander von Humboldt Professorship, by the Heilbronn Institute for Mathematical Research and organised in partnership with the Clay Mathematics Institute.
The following details refer to the conference planned at the original 2020 date; they will be updated in due course.
Talks will take place on the campus of the University of Manchester, see University of Manchester Maps and Travel page which also has information on travel to and around Manchester.
Speakers (acceptances to date): Lidia Angeleri-Hugel (Verona), Jenny August (MPI Bonn), Ulrich Bauer (TUM), Karin Baur (Leeds), Raphael Bennet-Tennenhaus (Leeds), Igor Burban (Paderborn), Ben Davison (Edinburgh), Harm Derksen (Michigan), Karin Erdmann (Oxford), Pavel Etingof (MIT), Victor Ginzburg (Chicago), Wassilij Gnedin (Bochum), Tamas Hausel (IST Austria), Andrew Hubery (Bielefeld), Gustavo Jasso (MPI Bonn), Bernhard Keller (Paris VII), Alastair King (Bath), Julian Kulshammer (Uppsala), Rosanna Laking (Verona), Hiroyuki Minamoto (Osaka), Amnon Neeman (ANU), Pierre-Guy Plamondon (Paris Sud), Jan Schroer (Bonn), Sibylle Schroll (Leicester), Spela Spenko (VUB), Michel Van den Bergh (Hasselt)
Details of the programme and schedule will be added in due course.
Registration
Accommodation
The University is 10-15 minutes' walk South of the City Centre and there are many hotels within a reasonable walking distance.
Here are some suggestions.
Ibis on Charles Street/Princess Street
Of these, the Ibis on Charles/Princess Street and Pendulum are closest to the Alan Turing Building. The following three are rather more expensive (the rooms at Roomzzz have cooking facilities).
Holiday Inn Express, Oxford Road
Travel
The University of Manchester Maps and Travel page has useful information.

Manchester Airport lies on the South side of the city. There are regular, direct train services from the airport to the city centre (Manchester Piccadilly is the main station; some services will also stop at Manchester Oxford Road). A one-way ticket costs &pound4-&pound5, depending on the time of day.
Organising Committee
Karin Baur (Leeds)
Eleonore Faber (Leeds)
Henning Krause (Bielefeld)
Mike Prest (Manchester, local organiser)
Jan Trlifaj (Prague)
Michael Wemyss (Glasgow)
Dan Zacharia (Syracuse)
Scientific Committee
Lidia Angeleri-Hugel (Verona)
Christof Geiss (UNAM)
Birge Huisgen-Zimmermann (Santa Barbara)
Osamu Iyama (Nagoya)
Henning Krause (Bielefeld)
Markus Reineke (Bochum)
Michael Wemyss (Glasgow)
Back to Mike Prest's homepage.
Back to the departmental homepage.
Page last modified: 2nd September, 2020