a Daisy Fly Killer marketed by Harold Somers of Brooklyn, NY. A (now removed) ebay page advertised the tin from one of these a few years ago.

Possibly the same Harold Somers is listed in the New York Times, June 19, 1902 as having received his BA from the Polytechnic Institute of Brooklyn.

Likewise, this may be the same Harold Somers who between 1916 and 1923 owned Winslow Homer's 1904 painting Summer squall.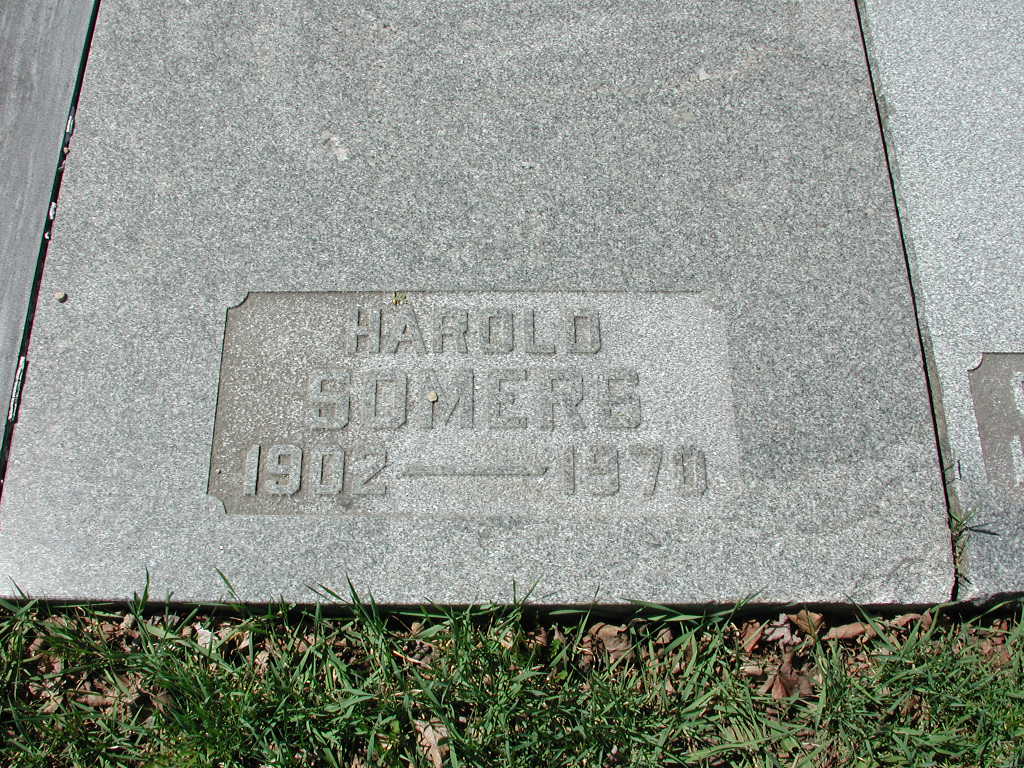 Harold Somers, born in 1902, died 10 Feb 1970 and was buried on 14 Feb in Section 7 Lot 24 of Crown Point Cemetery, Kokomo, IN.
Harold Somers of Saginaw Co., MI, is mentioned on the Somers Family Genealogy Forum.
On the same forum, Rita asks after Harold Somers of Arkansas, born 9 June 1921, died October 1957.
Harold Somers is mentioned in the obituary of his wife Esther, of Montpelier, VT. He predeceased her on November 15, 1974.
Harold Somers, born June 13, 1895 in Barnet, VT, is mentioned as one of the descendants of Claud and Bartholomew Somers of Scotland.
Harold Somers is mentioned as the father of Wayne, in a list of Newfoundland emigrants.
An obituary of Harold Somers appears in the September 28, 1928 edition of the Brunswick (Maine) Record.
The name of Harold Somers is linked to that of Clara Somers, d. 1978, buried in the Upper churchyard of the Church of St John the Baptist, Marldon, Devon.
As reported in the Stonewall (Manitoba) Argus, November 23, 2007, Harold Somers celebrfated his birthday on 18th.
Harold Somers, of Martindale, has held the Rainbow District (Sudbury, ON) School Board midget boys' 100m record (11.4 sec) since 1966, according to the R E Gibson Memorial Track and Field Records.
Harold Somers (1896-1977) is buried in the English Evangelical Lutheran cemetery in Seenca Co, OH.