School of Informatics

CANES
Computer Assistance for Non-English Speakers
People involved in the project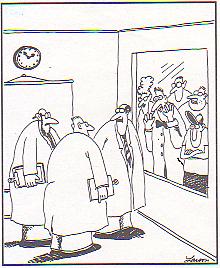 Harold Somers Professor of Language Engineering, School of Informatics (Webpage)
Project leader. Background in computational linguistics, specializing in Machine Translation. Has had an interest the development of language engineering resources for minority languages, especially NIMLs (non-indigenous minority languages) - see for example this 1997 Aslib paper.

Hermione Lovel formerly Senior Lecturer in the School of Primary Care, Manchester University; now Senior Public Health Specialist in the East of England Public Health Group, Department of Health, Cambridge, responsible for the DoH's Inequalities agenda. Has a long-standing interest in Health Care Planning and Evaluation, especially among dispersed refugee and asylum seekers.

Gareth Evans Senior Lecturer, School of Informatics (Webpage)
Acting project leader while Somers was on study leave. Researches into software and computer-based systems for people with disabilities, including speech technology (synthesis and analysis tools), alternative interface technology, and multimedia sensory stimulation, involving signal and sound processing, gesture recognition, and computer graphics.

Zeinab Mohamed Research Assistant on ESRC "AAC and PLONEs" project. Former nurse-midwife in Somalia, since 1997 RA on various research projects at Manchester University. Also worked as a Linkworker for Manchester Advice, Manchester Social Services, and as a Health Care Advocate at the Robert Darbishire Practice, Rusholme Health Centre.

Marianne Johnson Research student. Recipient of inaugural F.N. Marshall Interdisciplinary PhD Studentship Award from the Institute of Health Sciences. Former occupational therapist, studied French and Linguistics at Brighton University before coming to Manchester to do an MPhil on communication strategies for PLONEs, looking at parallels between AAC for diabled users, and PLONEs whose only "disability" is that they don't speak English. Now studying for an interdisciplinary PhD jointly supervised in the School of Nursing and the School of Informatics. Thesis topic: Use of pictographic symbols by patients with limited English.

Kat Hargreaves Research student. Studied for MLangEng degree at UMIST. recently submitted PhD in which she developed a Somali grammar with the goal of providing an English-Somali machine translation system. See brief description here .

Chen-Li Kuo Research student. Studied for MSc in Machine Translation at UMIST. Now working on PhD, developing a English-Chinese spoken language machine translation system with a focus on the interpretation and translation of intonation in English. See brief description here .

Xiaocong Xu Research student. For her MSc in Informatics dissertation she developed a computer-based interface for Chinese patients.

Ritsa Pitta Research student. For her MSc in Software Engineering dissertation she developed a generic tool for symbol- and audio-based doctor-patient communication systems.

Kai Ye and Bing Wang Informatics students, working on English-Chinese and Chinese-English spoken-language translation systems based on a commercially available components.

Babak Ghobadi Informatics student, working on English-Farsi translator for prescription labels, interfaced with a handheld OCR pen.
The following are taking a close interest in the project, co-supervising research students, and/or participating in project advisory boards.
Ann Caress Lecturer, School of Nursing, Midwifery and Social Work (Webpage)
Worked on NHS Executive funded project exploring preferred role in treatment decision-making and information needs in patients with asthma. Research continues in the areas of patient education, service user involvement in healthcare and health outcomes measurement.

Paul Blenkhorn Professor of Assistive Technologies, School of Informatics (Webpage)
Researches into speech and sight rehabilitation engineering needs for people with disabilities. Assistive devices have been developed including hand-held and head-control systems.

Allan Ramsay Professor of Theoretical Linguistics, School of Informatics (Webpage)
Works on developing systems that can understand a range of languages. Especially interested in techniques for higher-order logics in order to extract the information which is implicit in what is actually said. Recently worked on Athos, a robust, adaptable, multilingual, modular framework for developing applications for spoken language interaction