<![if !vml]>

<![endif]> Welcome to the Manchester Noisy Quantum Systems Group (MaNQS)
We work on the theory of open quantum systems, with an emphasis on developing new methods applicable beyond
standard approximations.
Applications range from solid-state quantum devices to biomolecular systems.
Group Members
<![if !vml]>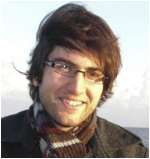 <![endif]> Ahsan Nazir
EPSRC Early Career Fellow, Photon Science Institute and School of Physics & Astronomy, University of Manchester
http://www.psi.manchester.ac.uk/
http://www.physics.manchester.ac.uk/
Zach Blunden-Codd (PhD student) Dave Newman (PhD student) Henry Maguire (PhD student)
<![if !vml]>

<![endif]> <![if !vml]>
<![endif]>
News
EPSRC Doctoral Prize Fellowships: If you are interested in applying for an EPSRC Doctoral Prize Fellowship with the group then please feel free to get in touch to discuss the possibility. These fellowships of up to one year are available to both internal and external candidates who have been funded by the EPSRC during their PhD, and have submitted their PhD thesis no more than six months before commencing the fellowship. The deadline is Monday 12 September at noon and more information can be found here: http://www.eps.manchester.ac.uk/our-research/funding/epsrc-doctoral-prize-fellowships-2016-17/
We are also interested to hear from strong candidates who are keen to apply to other fellowship schemes, such as the EPSRC Postdoctoral Fellowships, the Royal Commission 1851 Fellowship, and Newton International Fellowships.
New Publication: Quantum correlations of light and matter through environmental transitions, Jake Iles-Smith and Ahsan Nazir, Optica 3, 207 (2016) – Here we show that quantum light-matter correlations may be generated through interactions with a thermal environment in cavity QED systems.
New Publication: Modelling exciton-phonon interactions in optically driven quantum dots, Ahsan Nazir and Dara P. S. McCutcheon, J. Phys.: Condens. Matter 28, 103002 (2016) – In this invited Topical Review, we outline how to model phonon effects in driven quantum dots using master equations of both weak coupling and polaron type.
New Group Member: Welcome to Henry Maguire who has joined the group as a PhD student.
Congratulations to Jake on passing his PhD viva!
New Publication: Energy transfer in structured and unstructured environments: master equations beyond the Born-Markov approximations, Jake Iles-Smith, Arend G. Dijkstra, Neill Lambert and Ahsan Nazir, J. Chem. Phys. 144, 044110 (2016) – We explore excitonic energy transfer dynamics in a molecular dimer system coupled to both structured and unstructured oscillator environments, using the reaction-coordinate formalism to go beyond weak and Markovian system-environment interactions.
New Publication: Vibronic resonances facilitate excited state coherence in light harvesting proteins at room temperature, Fabio Novelli, Ahsan Nazir, Gethin H. Richards, Ashkan Roozbeh, Krystyna E. Wilk, Paul M.G. Curmi, Jeffrey A. Davis, J. Phys. Chem. Lett. 6, 4573 (2015) – In this collaborative work with Jeff DavisÕ group in Swinburne, we identify coherent superpositions in photosynthetic light-harvesting complexes facilitated by strong vibronic mixing among excited states.
New Group Member: Welcome to Dave Newman who has joined the group as a PhD student.
New Publication: Dissipation enhanced vibrational sensing in an olfactory molecular switch, A. Checinska, F. A. Pollock, L. Heaney, A. Nazir, J. Chem. Phys. 142, 025102 (2015) – We demonstrate that dissipation can play a constructive role in facilitating sensitive and selective operation in molecular switch devices.
Congratulations to Jake on his first paper! Environmental dynamics, non-Gaussianity, and the emergence of noncanonical equilibrium states in open quantum systems, Jake Iles-Smith, Neill Lambert, Ahsan Nazir, Phys. Rev. A 90, 032114 (2014)
Experiment-theory collaboration leads to a new PRL: Temperature-dependent Mollow triplet spectra from a single quantum dot: Rabi frequency renormalisation and sideband linewidth insensitivity, Yu-Jia Wei, Yu He, Yu-Ming He, Chao-Yang Lu, Jian-Wei Pan, Christian Schneider, Martin Kamp, Sven Hšfling, Dara P. S. McCutcheon, Ahsan Nazir, Phys. Rev. Lett. 113, 097401 (2014)
Recent Papers
Dissipation enhanced vibrational sensing in an olfactory molecular switch,
A. Checinska, F. A. Pollock, L. Heaney, A. Nazir, J. Chem. Phys. 142, 025102 (2015)
Environmental dynamics, non-Gaussianity, and the emergence of noncanonical equilibrium states in open quantum systems,
Jake Iles-Smith, Neill Lambert, Ahsan Nazir, Phys. Rev. A 90, 032114 (2014)
Temperature-dependent Mollow triplet spectra from a single quantum dot: Rabi frequency renormalisation and sideband linewidth insensitivity,
Yu-Jia Wei, Yu He, Yu-Ming He, Chao-Yang Lu, Jian-Wei Pan, Christian Schneider, Martin Kamp, Sven Hšfling, Dara P. S. McCutcheon, Ahsan Nazir, Phys. Rev. Lett. 113, 097401 (2014)
A generalized multi-polaron expansion for the spin-boson model: Environmental entanglement and the biased two-state system
S. Bera, A. Nazir, A. W. Chin, H. U. Baranger, S. Florens, Phys. Rev. B 90, 075110 (2014)
Stabilizing spin coherence through environmental entanglement in strongly dissipative quantum systems
S. Bera, S. Florens, H. U. Baranger, N. Roch, A. Nazir, A. W. Chin, Phys. Rev. B 89, 121108(R) (2014) (chosen as an EditorÕs Suggestion)
Model of the optical emission of a driven semiconductor quantum dot: Phonon-enhanced coherent scattering and off-resonant sideband narrowing,
D. P. S. McCutcheon and A. Nazir, Phys. Rev. Lett. 110, 217401 (2013)
A multi-site variational master equation approach to dissipative energy transfer,
F. A. Pollock, D. P. S. McCutcheon, B. W. Lovett, E. M. Gauger, and A. Nazir, New J. Phys. 15, 075018 (2013) (invited special issue article)
Tradeoff between Leakage and Dephasing Errors in the Fluxonium Qubit,
D. A. Herrera-Mart', A. Nazir, and S. D. Barrett, Phys. Rev. B 88, 094512 (2013)
Please see Google Scholar for a full list: http://scholar.google.co.uk/citations?user=IuYH1HcAAAAJ&hl=en
Preprints
For a full list of arXiv papers please see: http://arxiv.org/find/all/1/all:+AND+nazir+quantum/0/1/0/all/0/1